Home >>Link-bridge >>Culture
Get to know Link-bridge, and get closer by establishing mutual trust.
Link-bridge is a logistics company with comprehensive services, focusing on offering international logistics services and import & export services for international trade. With the headquarters in Beijing, Link-bridge has a branch in Shanghai . Moreover, it enjoys a complete and convenient service network in Asia, Middle-east, Europe and America. Link-bridge is dedicated to provide the customers with the best and integrated solutions in logistics and supply chain management via its advanced and effective central-controlling management and high-quality services.



Corporate Culture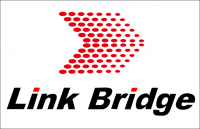 Link Bridge literally means the ocean-crossing bridge or boarding bridge.
As a company name, it incarnates our wish to function as a bridge to build a connection for customers to success with our professional spirits, and a bridge eliminating distance and building mutual trust between our customers and partners with our integrity. Link-bridge is a bridge facilitating its customers and partners to success, as well as allowing its employees to work and grow happily with the company.
The logo consists of red and black. Red, as the color of sun, represents vitality and energy, implying the robust and vibrant development of the company; while black, the color of the earth, represents the vast and fertile Chinese land, declaring the earnest and down-to-earth attitude of the company. Meanwhile, red is also the color of our national flag, which demonstrates our concept as basing ourselves in China and serving the whole world.
Company Values:
Like a bridge and with its expertise, Link-bridge will assist its customers to realize their dreams and harvest success.
Commitment - Committed to its promises and exerted to satisfy the order demands of the customers;
Teamwork - The whole team works together and makes the best efforts to satisfy the customers' needs;
Enjoyment - Enjoy working and grow with the company, harvest happiness from work;
Value Creation - Provide exceptional services to customers, support customers to generate more profits and reward employees with a greater sense of achievement.
Core competitiveness:
Professional teams + Rich industry resources + Strict procedures + Efficient workflow + Attitude for continuous improvement + Determination to satisfy customers' needs
Vision:
Link-bridge is endeavoring to be a leading international freight forwarding agent. It will continuously support the customers with high-quality services, realize win-win deals with its partners and provide a better platform for its employees' career development.
Mission:
Link-bridge is devoted to satisfy the needs of both domestic and international customers. It will support the customers' continuous development via professional services and mature service network in a way that could benefit social development and environment. With the deep understanding of the unique industry needs, Link-bridge has established a variety of expert teams and integrated company resources to provide the customers with the optimized sustainable solutions and thus support the customers to control cost and realize the maximization of enterprise profits.