Home >> Products and solutions >> Inland customs clearance service
return clients with professional and efficient service
Founded in November, 2010, Link-bridge Customs Clearance Department was awarded as Class A customs broker in April, 2012. It is mainly in charge of customs clearance for imported and exported cargos and has the independent qualification of inspection application. The department is made up of staff that has more than 5 years of on-spot operation experience and is familiar with varied policies, laws and regulations. The department is capable of providing all-around proxy services such as product classification, consultation and review of customs clearance, inspection and quarantine declaration, documentation and management, on-spot customs, inspection and quarantine declaration, transport arrangement, clearance inspection. We will try our best to bring much better return returns to the clients with our highly efficient service.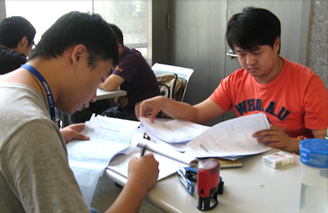 Link-bridgeCustoms declaration business scope:
Scope of Link-bridge customs declaration service: general trade, processing on order, processing with imported materials, temporary import & export of goods, exhibits import and export, samples, goods return, goods transit between customs offices, personal effects, etc. Scope of Link-bridge inspection and quarantine declaration service: products of animals and plants, food, cosmetics, mechanical and electrical products, toys, textile, other chemical products, etc.
The services include:
1. General trade, customs declaration of non-tradable goods, inspection and quarantine (commodity inspection) declaration; inland transit between customs offices;
2. Customs supervision and transport, customs declaration of bonded goods, proxy service of record-keeping of customs commodity inspection;
3. Free consultation about the policies of Chinese Customs on import & export goods;
4. Free consultation about the policies and regulations of the State Administration for Entry-Exit Inspection and Quarantine on import & export goods.
We promise:
1. that the goods will be delivered to the port simultaneously with customs declaration documents and they will be updated simultaneously too;
2. that the customs declaration will be completed within 7-24 hours if the documents has no errors, and that the customs declaration for general goods will be completed within 72 hours for CIQ sampling inspection ratio is low;
3. a unified customer service window to provide varied consultation, inquiry and feedback services.