Home >> Products and solutions >> Air freight
With rich experience in this industry and worldwide network resources
Link-bridge provides clients with all-around services such as international air transport, international sea transport, warehousing, supply chain management and third-party logistics. From short-distance transport to integration of supply chain systems, Link-bridge is capable of meeting your business demand by means of professional quality and absolutely sincere service spirit.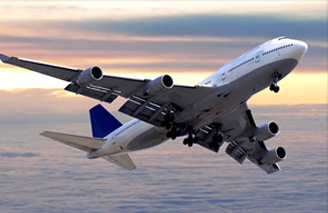 The safest and fastest mode of shipping and suitable for clients who have strict requirements of time and quality
It offers the clients with high-quality transportation services focusing on international air freight. The clients can choose the service mode (door-to-door, door-to-airport, airport-to-airport, and airport-to-door) and put forward requirements of specific time. Link-bridge hopes provide clients with multiple choices of airline from the fastest and most efficient to the most economical and practical so as to meet the clients' demand to the greatest extent.
The air freight import and export departments of Link-bridge are the core sectors, which are made up of experienced sales representatives and customer service staff. For a long time, the air transport export department has laid stress on cooperation with developing countries (regions) and has overwhelming advantages especially in such regions as Middle East, Africa, Caribbean Sea of Central and South America; meanwhile, as a member of WCA, the export department has continued to provide quality service for overseas clients depending on its highly efficient capability of customs declaration and logistics distribution.
There are many airlines cooperating with Link-bridge, including Air China (CA), Angola Airlines (DT), Delta Air Lines (DL), Etihad Crystal Cargo (EY), Ethiopian Airlines (ET), Hainan Airlines (HU), Qatar Airways (QR), Aeroflot Russian Airlines (RU), South African Airways (SA), Cebu Pacific Air (5J), Mega Global Air (5M), Libya Airlines (8U), LOT Polish Airlines (LO), etc. Link-bridge is also the general agent of some airlines in Beijing.
Service characteristics:
1. No limit to goods weight and size (Given the precondition that they comply with the air transport standard);
2. On-spot delivery in one day, providing guarantee of service agreement, definite transport time and voyage track service
3. Provide tray, slide plate, shrink package film and accept air cargo of special requirement like dress hanger container according to client's requirements;
4. Provide proxy service of customs declaration, supervision and transport, commodity inspection, quarantine of animals and plants and sanitary inspection according to client's requirements;
5. Provide packaging, sortation and short transportation of goods according to client's requirements;
6. Provide cargo split service to meet client's requirements of individualized integration according to client's requirements;
7. Provide reports based on anomalous events according to client's requirements.
We promise:
1. to provide fast, one-stop service of customs clearance and commodity inspection;
2. that the client can track the cargo via customer service and on-line inquiry;
3. to provide a track service that the client only need to face one customer service staff;
4. to provide safety guarantee of 24h all-around monitoring for the cargos temporarily stored in warehouse.