Home >> Products and solutions >> Integrated logistic solution
Integrated logistic solution
Depending on many years of experience in this industry and rich resources, Link-bride helps clients integrate resources, simplify operation, reduce cost and provides improved supply chain management and 3PL (Third Party Logistics) services. It also helps enterprises design, create and share market information and resources with their upstream and downstream partners. We provide supply chain management solutions for clients, help them integrate resources, simplify operation, reduce cost, better cooperation network and improve control force and offer a series of comprehensive and effective consultation and services.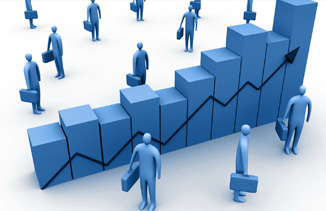 The services include:
1. Consultation of strategic logistics, transport optimization and design;
2. Warehousing design, inventory optimization and rational handling plan;
3. Order management plan and management system design, supply chain design;
4. Logistics center, logistics park and customs policy and fees consultation;
5. Implementation and project management, KPI examination and operation procedure optimization.
Service characteristics:
1. Professional designers and analyzers of different industries, and cost-benefit analysis based on client's actual situation.
2. Improved project management from analysis of client needs to design, plan, implementation and result handover;
3. Integration and optimization of supplier service and offering of overall logistics outsourcing service according to client's requirements;
4. Offering of facilities matched with supply chain scheme and IT system implementation according to client's requirements;
5. Offerings of services about distribution and distribution management, order management, reverse logistics solutions design and service.
We promise:
1. to provide multimodal transport networks by land, water, air, and individualized distribution center and warehouse facilities;
2. to provide accurate and directed inspection on supply chain;
3. that the logistics network strategy design, warehousing plan design and simulation, transport modeling, transport process and time control, and design strictly comply with the quality requirements ;
4. to create a unified customer service window to provide consultation, inquiry and feedback services.