Home>>Contact us >> Contact us
Get to know Link-bridge, and get closer by establishing mutual trust.
Link-bridge is a logistics company with comprehensive services, focusing on offering international logistics services and import & export services for international trade. Headquartered in Beijing, Link-bridge has branch offices in Guangzhou, Los Angeles and Dubai. Moreover, Link Bridge enjoys a complete and convenient service network in Asia, Middle-east, Europe and America. Link-bridge is dedicated to provide the customers with the best and integrated solutions in logistics and supply chain management via its advanced and effective central-controlling management and high-quality services.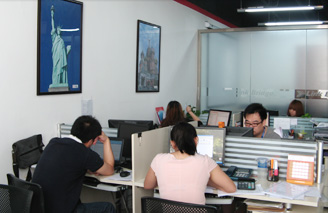 Company Name:
Link Bridge (Beijing) International Logistics CO.,Ltd
Link Bridge (Beijing) International Logistics Co.,Ltd. Shanghai Branch.
Link Bridge (BeiJing) Customs Broker CO ., Ltd
Address:
Beijing head office: Room 802, Plaza C Hangcheng Building, No.2 Jinsui Road,Shunyi District,Beijing,China Post Code:101300
Tel: 86 - 10 - 69450988 Fax: 86 - 10 - 69479881
Shanghai branch:Room 1701,Xinjian Mansion,No.488 Yaohua Road,Pudong District,Shanghai,China. Post Code:200126
Tel: 86 - 21 - 60870610 Fax: 86 - 21 - 60870610
Public email:
Marketing (information collection, feedback) : marketing@link-bridge.com.cn
Administration (recruit): hr@link-bridge.com.cn