Home >> Products and solutions >>Warehousing management service
Warehousing management service
Link-bridge has distribution centers, normal temperature distribution centers and freezers for general goods, special transport facilities suitable for different industries, independent bonded warehouses, bonded and non-bonded warehouses for dangerous goods and general goods warehouses satisfactory to broad clients and seasonal warehousing. The multiple warehousing and distribution services are capable of providing clients with quality distribution and transport solutions.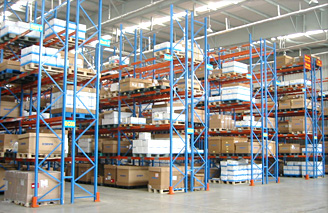 The services include:
Transport scheme design and transport management, warehouse design and inventory optimization, global distribution and domestic distribution.
Service characteristics:
1. International and domestic transports by land, sea, air at any time;
2. Maximum satisfaction of client's requirements from the highest time effect to the minimum cost;
3. Value-added services such as transport procedure management, carrier management, time node management, customs declaration and clearance, and inspection and quarantine declaration provided as required;
4. Professional transport service and transport management of special goods (such as dangerous goods, temperature-controlled and humidity-controlled goods, over-weight and over-size goods, fresh foods, exhibits);
5. Consolidation service of global and domestic distribution and professional guarantee for transport routes, means of transport, distribution modes and distribution time based on client's requirements for distribution;
6. Rolling production scheduling, planned logistics distribution, pickup of goods at original place and value-added service at original place based on client's requirements;
7. Inventory optimization, monitoring of safe inventory and excess inventory, improving equilibrium of supply and demand and cost reduction based on client's requirements;
8. Reverse inventory management, value-added service of package changing and special warehousing solutions based on client's requirements.
We promise:
1. to create a simple and effective management mode to ensure that the goods comply with the state's quality requirements in the process of warehousing and transport;
2. to carry out real-time monitoring of the sales activities, logistics activities, production activities so as to allow the clients to make inquiry and search;
3. a unified customer service window to provide varied consultation, inquiry and feedback services.